The finance world and its incarnations have been great for making finance movies. Be it redemption, catastrophe, ingenuity, comedy, and tragedy, different elements have worked very well for movies about finance that Hollywood and other film industries have created over the years. Most of the movies depict financial professionals, their risk-taking behavior, unbelievable stories of hedonism and excess, and greed to compel movies. For instance, the Oscar-winning 2019 comedy thriller named Parasite showed some incredibly frightful and intense sequences. Watching movies about finance dramatize those who are interested in the world of finance and provide a kind of thrill to those looking to make a career in this arena. Here are the top 10 Wall Street and Finance Movies that have been plucked from the basket of the best finance movies in the world. Let's check them out!
Too Big to Fail (2011)
98m | Biography, Drama | IMDb rating – 7.3 | OTT – Amazon Prime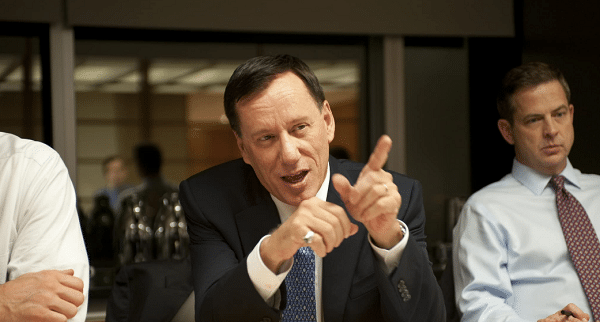 Too Big To Fail is based on Andrew Ross Sorkin's book – Too Big To Fail: The Inside Story Of How Old Street In Washington For To Save The Financial System – And Themselves. The cast includes William Hurt as Henry Paulson, James Wood as Richard Fuld, and John Heard as Joe Gregory. Among good finance movies, Too Big To Fail (2011) follows the benighted attempt of Richard Fuld to save Lehman Brothers and shows conversations among Ben Bernanke (chair of the Fed), Hank Paulson (the Secretary of Treasury), and Tim Geithner (New York Fed's President). Towards the end, with the help of a no-strings bailout, humble confidence is restored on Wall Street as the meltdown gets averted. 
Enron: The Smartest Guys in the Room (2005)
109m | Documentary, Crime | IMDb rating – 7.6 | OTT – Amazon Prime & Apple TV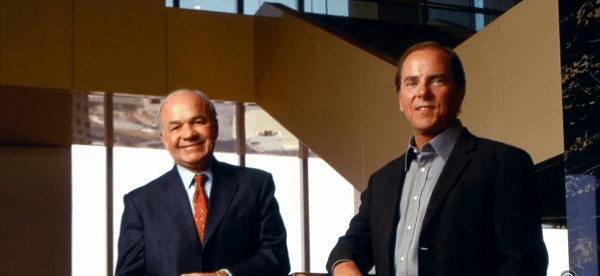 Enron: The Smartest Guys in the Room is a documentary based on the best-selling book written by Alex Gibney, Bethany McLean, and Peter Elkind. The movie captures troves of video footage, interviews, and congressional hearing testimonies with Mike McElroy and Sharon Watkins, who argue that Enron was a con game from the very beginning. The movie casts John Beard as the former Enron accountant, Tim Belden, and Barbara Boxer. The movie also shows George W. Bush, Bill Clinton, Andrew Fastow, and David Freeman. Such financial movies portray corporate greed, inflating profits, energy market manipulation, and dubious accounting practices, the most shocking examples of modern corruption in corporations.
Inside Job (2010)
1h 49m | Documentary, Crime | IMDb rating – 8.2 | OTT – Amazon Prime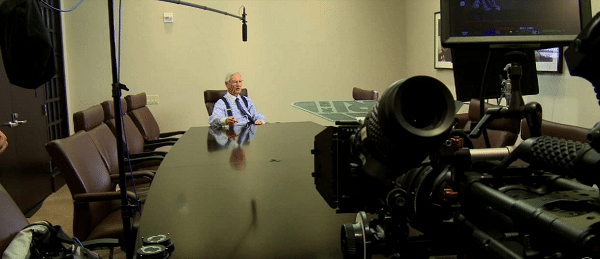 Inside Job (2010) is one of the most enthralling and best finance movies on Amazon Prime, providing a detailed analysis of the 2008 Global Financial Crisis. Charles Ferguson directs the movie and stars Matt Damon, Gylfi Zoega, and Andri Snaer Magnason. The movie traces the rise of the rogue industry that corrupted regulation, Academia, and politics through extensive interviews and exhaustive research with main financial insiders, journalists, academics, and politicians.
The Wolf of Wall Street (2013)
3hr | Biography, Comedy, Crime | IMDb rating – 8.2 | OTT – Amazon Prime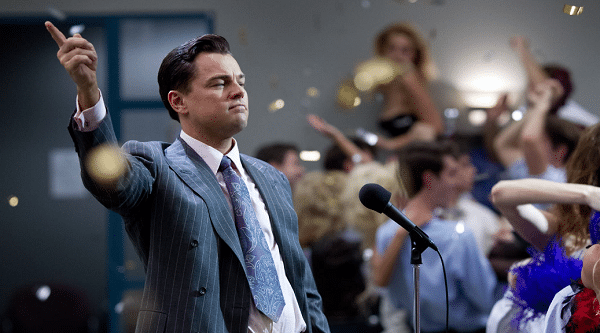 Martin Scorsese's The Wolf of Wall Street had an all-star cast featuring Leonardo DiCaprio, Margot Robbie, and Jonah Hill. It shows Jordan Belfort's true story of getting involved in corruption only to be a target of the US federal government. It is one of the best, nominated for multiple Oscars at the Academy Awards 2014, including Best Supporting Actor, Best Motion Picture of the Year, and Best Actor.
Barbarians at the Gate (1993)
1hr 47m | Biography, Comedy, Drama | IMDb rating – 7.2 | OTT – Apple TV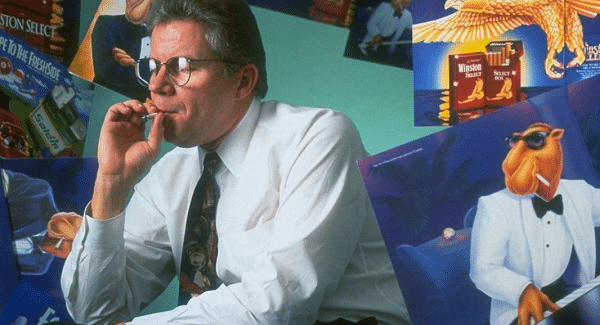 The 1993 television movie stars James Garner, Jonathan Pryce, and Peter Riegert. Directed by Glenn Jordan, among other good finance movies, Barbarians at the Gate is based on a book of the same name written by Brian Burrough and John Helyar in 1989. The movie takes some creative liberties to portray the real-life event of the President of a popular tobacco company who decides to purchase the company for himself but is soon faced with a bidding war. The movie was nominated for 9 Primetime Emmy awards and bagged an Emmy for Outstanding Made for Television Movie.
Rogue Trader (1999)
1hr 41m | Crime, Drama, History | IMDb rating – 6.4 | OTT – Youtube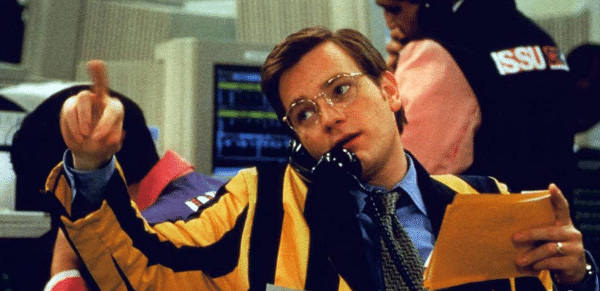 Rogue Trader, one of the best finance movies, directed by James Dearden, starring Ewan McGregor, Anna Friel, and Cristian Solimeno, tells Nick Leeson's true story a trader who single-handedly caused Barings Bank's insolvency. Leeson becomes a rising star on Singapore's trading floor and blows up the world's second-oldest merchant bank, covering massive losses carefully in hidden accounts. Soon after Nick's unborn child's death, he completely loses control and gambles without any limit, leading to his financial meltdown and the bank's bankruptcy.
The Big Short (2015)
2h 10m | Biography, Comedy, Drama | IMDb rating- 7.8 | OTT – Amazon Prime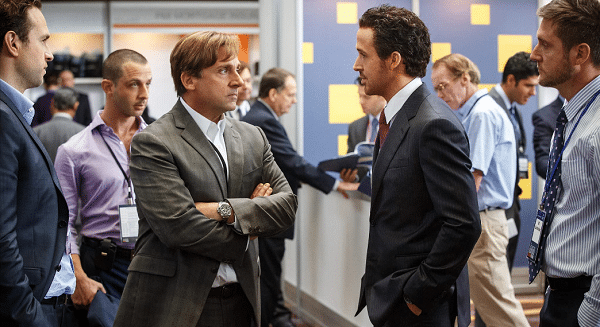 Based on Michael Lewis's bestselling book, The Big Short recounts the true story of a group of savvy investors who bet against the US mortgage market. Adam McKay directs the movie and stars Christian Bale, Brad Pitt, Ryan Gosling, Steve Carell, and other popular actors. This is one of the best movies about finance that was nominated for 5 Oscars at the Academy Awards 2016 and ultimately bagged the Best Adapted Screenplay. The best finance movies on Amazon Prime include The Big Short, a must-watch film for all.
Margin Call (2011)
1h 47m | Drama, Thriller | IMDb rating – 7.1 | OTT – Amazon Prime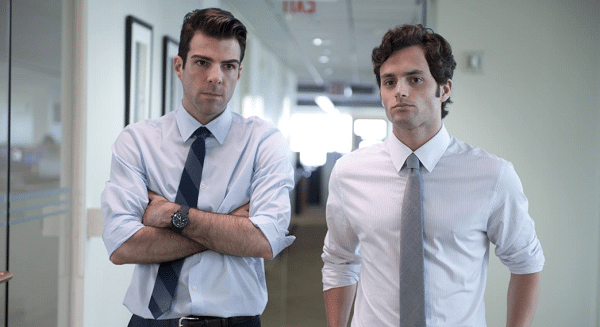 J.C. Chandor's Margin Call is perhaps one of the most accurate financial movies on this list, starring Zachary Quinto, Kevin Spacey, and Stanley Tucci, revolving around key players of an investment bank over a span of 24 hours on the brink of a disaster that leads to the 2008 financial crisis. The movie shows a reputable financial company downsizing and focuses on one of its victims, who was previously working on a key analysis, and was let go. Later, his protégé finishes the study and frantically connects with his colleagues about the company's financial disaster that he has discovered.
Boiler Room (2000)
2h | Crime, Drama, Thriller | IMDb rating – 7 | OTT – Amazon Prime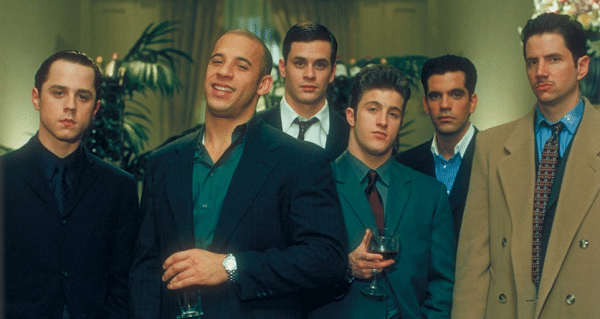 Boiler Room, directed by Ben Younger, starring Vin Diesel, Giovanni Ribisi, and Nia Long, narrates a story of a college dropout who attempts to live up to the high standards of his father and lands a fast-track job as a broker in an investment firm that brings him success. Shockingly, the job turns out to be illegitimate, and things do not go as planned for him. Finance movies like Boiler Room may be a work of fiction, but the pump-and-dump working of investment firms are quite real, and so are the pain and suffering inflicted by them upon the victims.
Wall Street (1987)
 2h 6min | Crime, Drama | IMDb rating – 7.4 | OTT – Disney + Hotstar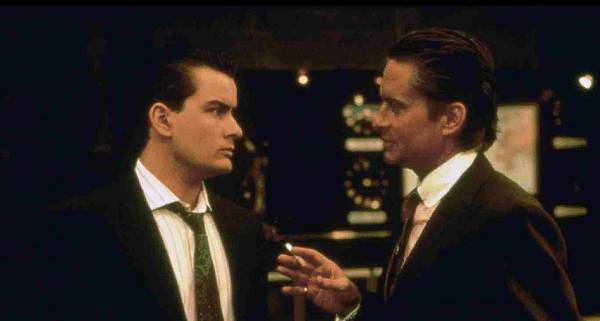 1987's Wall Street, directed by Oliver Stone, starring Charlie Sheen, Michael Douglas, and Tamara Tunie, was originally crafted to project the hedonism and excess associated with the financial industry. The movie wields power as a major recruiting tool for brokers, analysts, bankers, and traders, even after 30 years since it was created. Wall Street is one of the best finance movies to watch, where a young, impatient stockbroker tries to achieve everything to get to the top, even if it involves illegal trading of inside information taken through a greedy and ruthless corporate trader.
Conclusion
People considering a career in finance and those who are not can check out the movies mentioned above to get some insight into some of the best movies about finance and delve into the occasionally absurd and crazy world of finance and banking. Plenty of the best finance movies on financial mistakes and the global trading market offer great opportunities for people to learn important lessons on the typical hedonistic human actions that include greed, calamity, redemption, and sacrificing one's rights. 
Art and real life continue to inspire people from all walks of life. Most of the best finance movies mentioned above address various issues, such as crime and corruption, while imparting crucial knowledge on the financial market. Watching such amazing movies can provide insights into the operations of the international market and use them with a blend of fun and education. In addition, many contemporary finance movies and web series provide up-to-date information on finance available on different OTT platforms. They are truly great to watch and learn.
FAQs
What are some other Movies about Finance?
There are other popular movies about finances which include Family Man (2016), The Accountant (2016), The Pursuit Of Happyness (2006), Becoming Warren Buffet (2017), Arbitrage (2012), and Bonfire Of The Vanities (1990).
      2. Are there any movies about Crypto?
Yes, there are more documentaries than movies on cryptocurrency and Bitcoin, including Bitcoin: The End of Money As We Know It (2015), Crypto (2019), Magic Money: The Bitcoin Revolution (2017), and The Rise and Rise Of Bitcoin (2014).
      3. Which films about finance are based on real events?
Movies like The Wolf of Wall Street, The Big Short, and Margin Call are based on real-life events.