At a meeting in SporosPlatform in Hyptia mansion, blockchain consulting company BlockchainArmy's Chairman and co-founder Erol User captivated the attendees by his impressive perspective on blockchain technology and its inseparable role to alter the circular economy into the progressive new ecosystem.
This meet was attended by global players across the world including, corporates, ministers, and academics. Erol User emphasized that the existent circular economy can be driven with blockchain technology. Blockchain technology is an integral part of the future model, which will have a circular economy incorporating the amalgamation of technology and intelligent design. This model will minimize the wastage of resources and will utilize them to the fullest.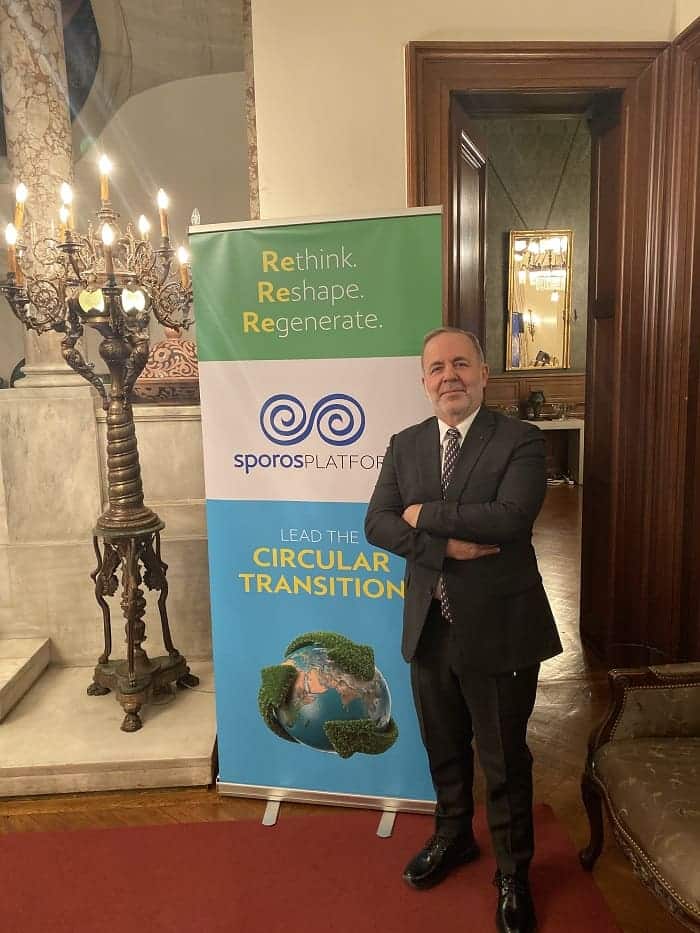 The Potential of blockchain to build the Future
While stressing the importance of blockchain in the future, he said that the blockchain design supports two main utilities apart from its regular inbuilt features. One is to prove product origin and another is incentivizing positive behavioral change.
Proving Product origin with Blockchain
He insisted on the importance of blockchain to maintain the quality standards of the products in the circular economy. The circular economy comprises resource management, waste reduction, and repurposing and recycling of resources. The transparency in the overall procedure right from product origin helps to build trust for the product.
He said that "Blockchain is a foundational technology for the development of transparent digital supply chains, offering an immutable record of transactions that verifies the origin of products. Provenance, a blockchain start-up, has already tested the technology within the fishing industry, using it to track tuna from line to store and authenticating the fisherman with verified social sustainability claims."
Incentivizing Positive Behavior with blockchain
He said that rewarding the circular purchases in the global markets is essential to promote the circular behavior of global citizens. Tokenizing the natural resources will accelerate the protection of the planet by minimizing the use of plastic in retail stores.
Limitations of Blockchain
While elaborating on the blockchain benefits, Mr. User mentioned the challenges in blockchain technology. He said that poor scalability and interoperability are few of the challenges that this technology faces, but giant tech companies like Maersk and IBM are consistently exploring solutions in this regard and have developed viable supply chain solutions like TradeLens, which has already conducted 10 million supply chain events in a week.
Time for New Explorations in Blockchain
Mr. User summed up his speech by signifying the mass adoption of blockchain in the future ecosystem. He said that the mass adoption of this technology could change the circular economy into an advanced ecosystem in the future. Organizations should start to explore and test this technology for better and prospective future.